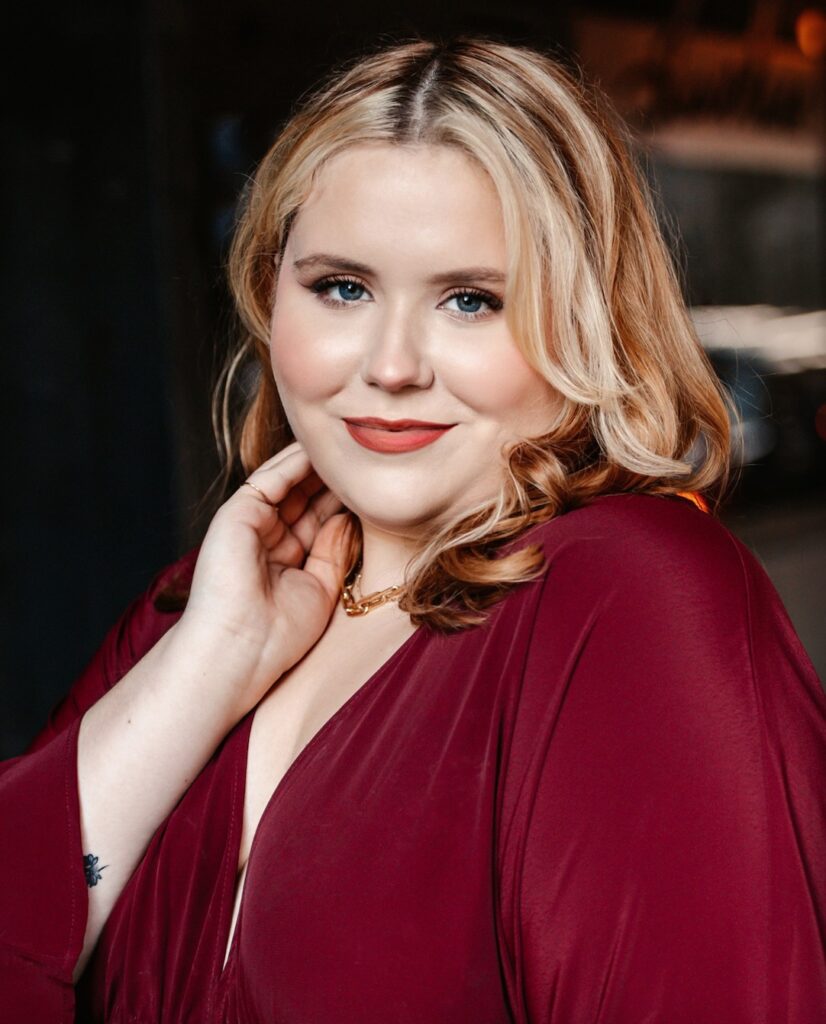 Emily Sheets Treigle
2022 – New Orleans opera association will feature Emily Treigle, mezzo-soprano and New Orleans native. This fall, Ms. Treigle joined Houston Grand Opera as a Studio Artist for their 2021-2022 season. She was also recently named a Grand Finals Winner in the Metropolitan Opera's Eric and Dominique Laffont Competition, previously known as MONC.
Rice University, Houston, Texas -Performer and Jr. Philharmonic Scholarship Award Winner for 2015 "Participating in the Junior Philharmonic Competition was so a very rewarding and invaluable experience. I always knew that I would one day like to join the Junior Philharmonic family because my own personal family had a strong bond to the program. My grandfather, Norman Treigle, was a winner. My mother, Phyllis Treigle, was a winner. And now, I am happy to say that I was a winner as well! Being able to follow in my family's footsteps is such an amazing honor.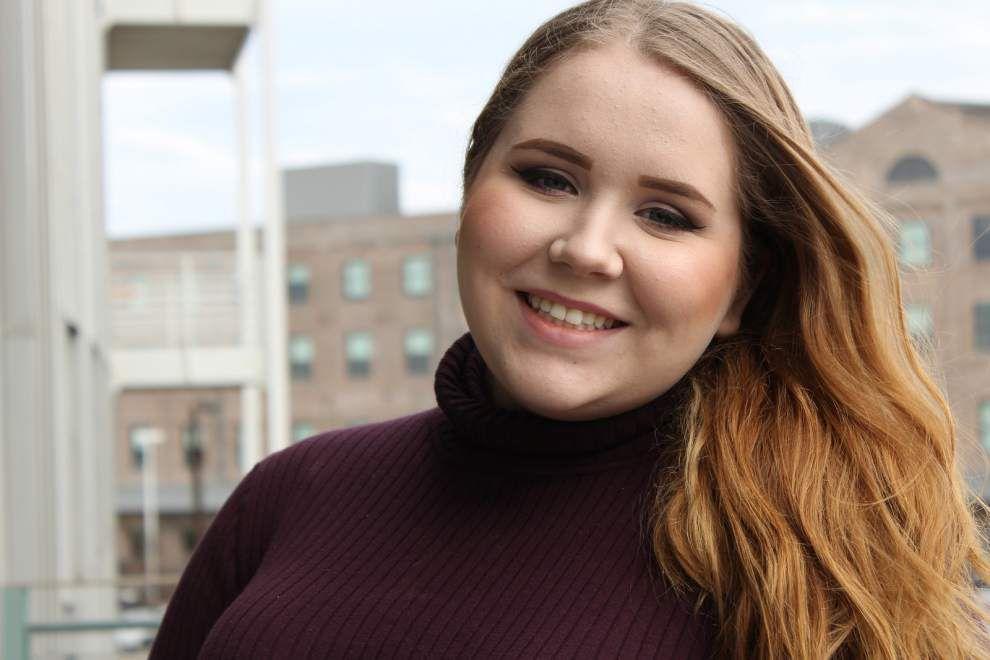 Choosing a life in classical music is no small feat, and to do it along side of those who value and cherish you artistically is so important. My entire experience helped solidify that this is the career path that I want to pursue. I will always be grateful for Junior Philharmonic for showcasing young talent, and for giving each young person the chance to be the best artist they can be."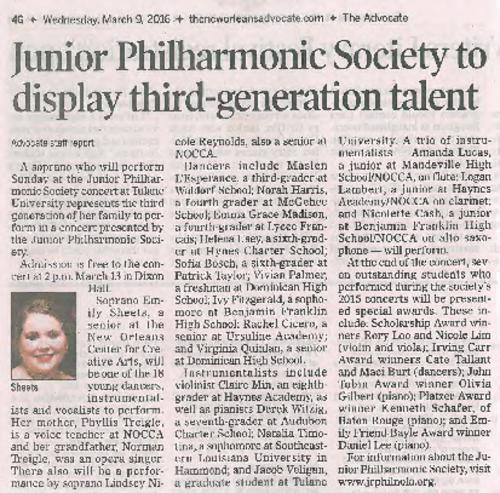 Phyllis Treigle
NOCCA, Performer, Award Winner and NOCCA Voice Teacher whose students have won awards, daughter of world-famous operatic bass Norman Treigle"When I was a teen studying voice back in the '70's, my voice teacher decided to enter me in the Junior Philharmonic Society auditions. It was fun to learn the songs and to compete, and I remember that my mother was very excited about it. She told me that my father, internationally renowned opera singer Norman Treigle, had won these same auditions when he was young in the 1940's, and she showed me the key he had received as a winner. It was very moving for me when I was a winner at the auditions myself, receiving a similar award key, especially since my father had passed away just a few years before. After I grew up and sang opera professionally for many years, I became a teacher at the New Orleans Center for Creative Arts and since that time I have sent many students to the auditions, many of whom have also won accolades. The culmination of all this came around last year, when I sent my own daughter, Emily Sheets, a young mezzo soprano, to the auditions and she also won, receiving a key and a scholarship award. This meant that three generations of our family have now been Junior Philharmonic Winners! The Junior Philharmonic is a special organization that gives young talented students the opportunity to audition and to perform, and provides needed experience to young performers. It is certainly a special organization to the thrice winning Treigle family!
Norman Treigle